Created specifically for Somatic Experiencing® Students &  Practitioners to encourage you in your studies and work.
Includes frequent Cheers for Peter Levine, founder of SE®, And other Somatic therapy traditions Informed by the New Traumatology and Stephen Porges's Polyvagal Theory.
Produced by Anthony Twig Wheeler, a fully engaged SEP, Consultant, Enthusiast and Advocate.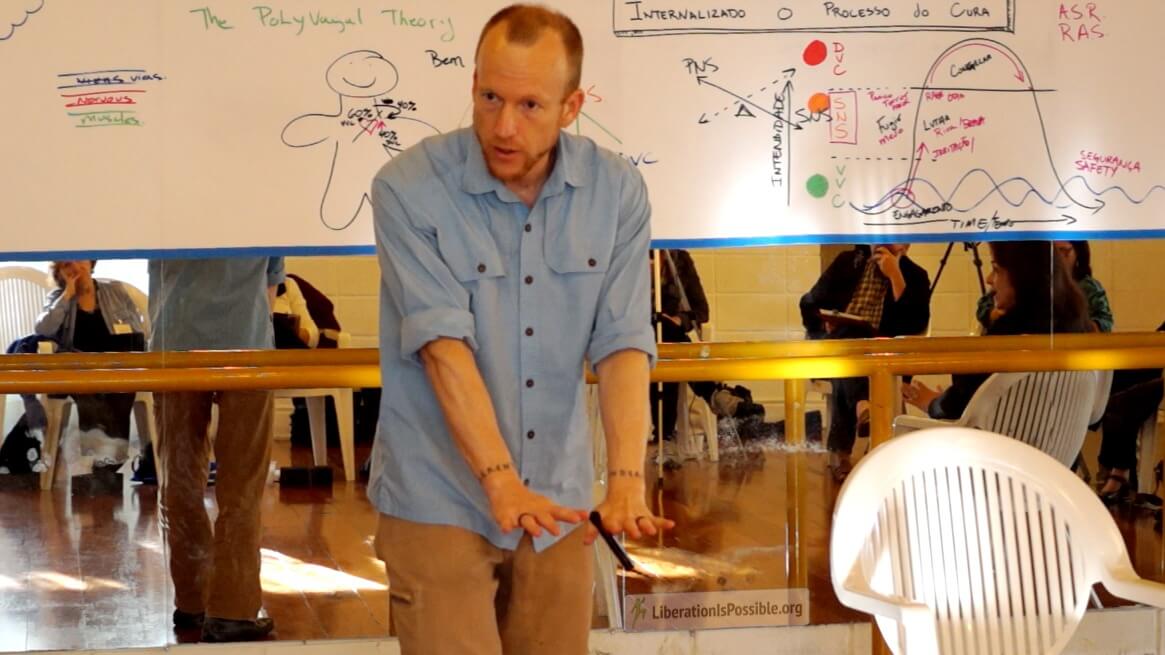 SEP's in the Time of COVID-19
Even at a Distance – We're Better off Together
We're in Troubled Times and unchartered waters but we understand the stress response in a uniquely helpful way. While we're meeting with clients during the COVID-19 pandemic, negotiating our own lives and well-being and aiding in recovery as this illness moves through our communities – This program is meant to help bring us together and share ideas of how to expand our resiliency for what comes now and next.

For SE Students and Practitioners – Everywhere.

This is Free. There is no Fee.
NOTE: This is not a place to learn Somatic Experiencing® wholecloth. That can be done with the Somatic Experience Trauma Institute. This is an independent adjunctive support site for SE Students and Practitioners.
Do You Know What You're Looking For?
One of These Links Might Get You Going in the Right Direction
"I've listened to most episodes 2 or 3 times." Michelle Eldridge
Wisconsin based SEP
"I listen to Twig's SE Reflections podcast while driving to the office." Susan Vose
Arizona based SEP
"I'll always remember the summer I spent listening to Twig's SE Reflections recordings." Andrezj,
Poland based SEP
Free Audio Recordings to Support SE People Everywhere
Listen Online or On a Mobile Device at Your Convenience
Latest Podcast Postings:
New Episodes Released Every Other Tuesday Through 2019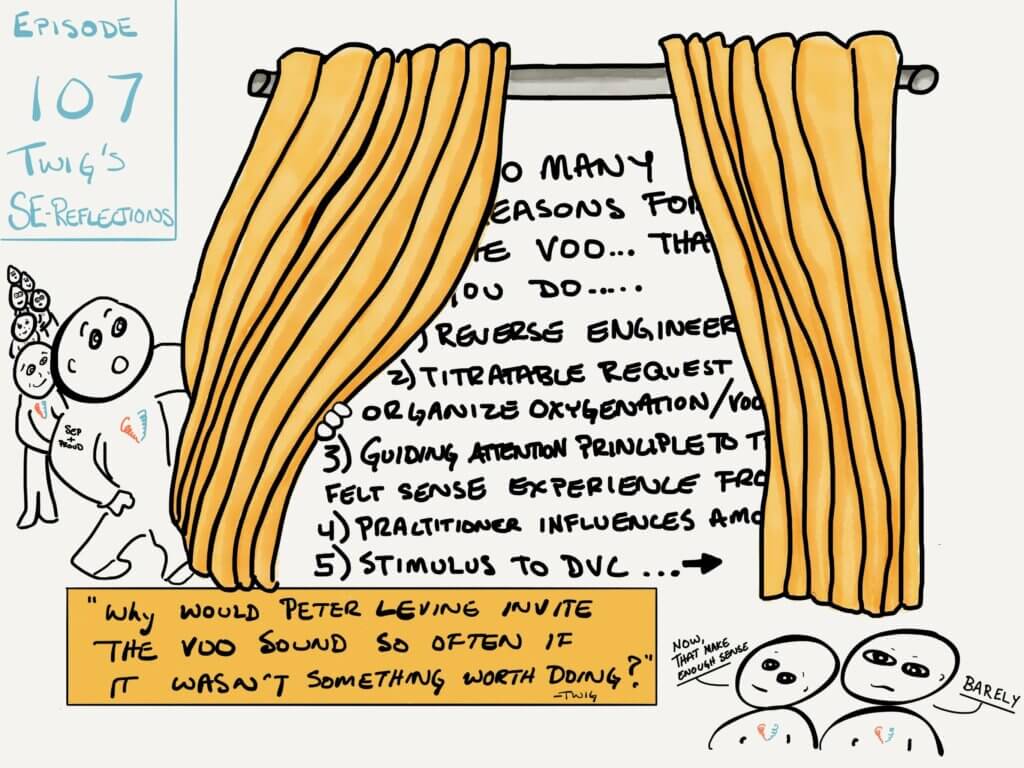 Continuing on with a mini-series on The Voo Sound. Here we take a deep 2-hour…
Orientation and Disclaimers
Use, copyright and creative commons details
Are you a first time visitor?
Turn your SE Practice into Art with Twig's Online SE Courses
Highly Curated, User Friendly, Independent Study
---
View All of Twig's Offerings
Workshops, Projects, Newsletter


Practitioner Development and Consultation
Twig's Consultations are Approved for All Levels of the Somatic Experiencing® Training
Available on: Zoom, Phone, Skype, FaceTime
Please Note: Twig's Public SE Practice is Currently Closed. View the SE Practitioner Registry
Related Projects by Anthony Twig Wheeler
A few Somatic Experiencing Influenced Cultural Animations Efforts from Twig
"I'd Like to Help You
Get This Stuff"
-Twig


Curated Content from Twig in Your Inbox
Twig sends a newsletter with occasional news, people find it helpful, you may too.