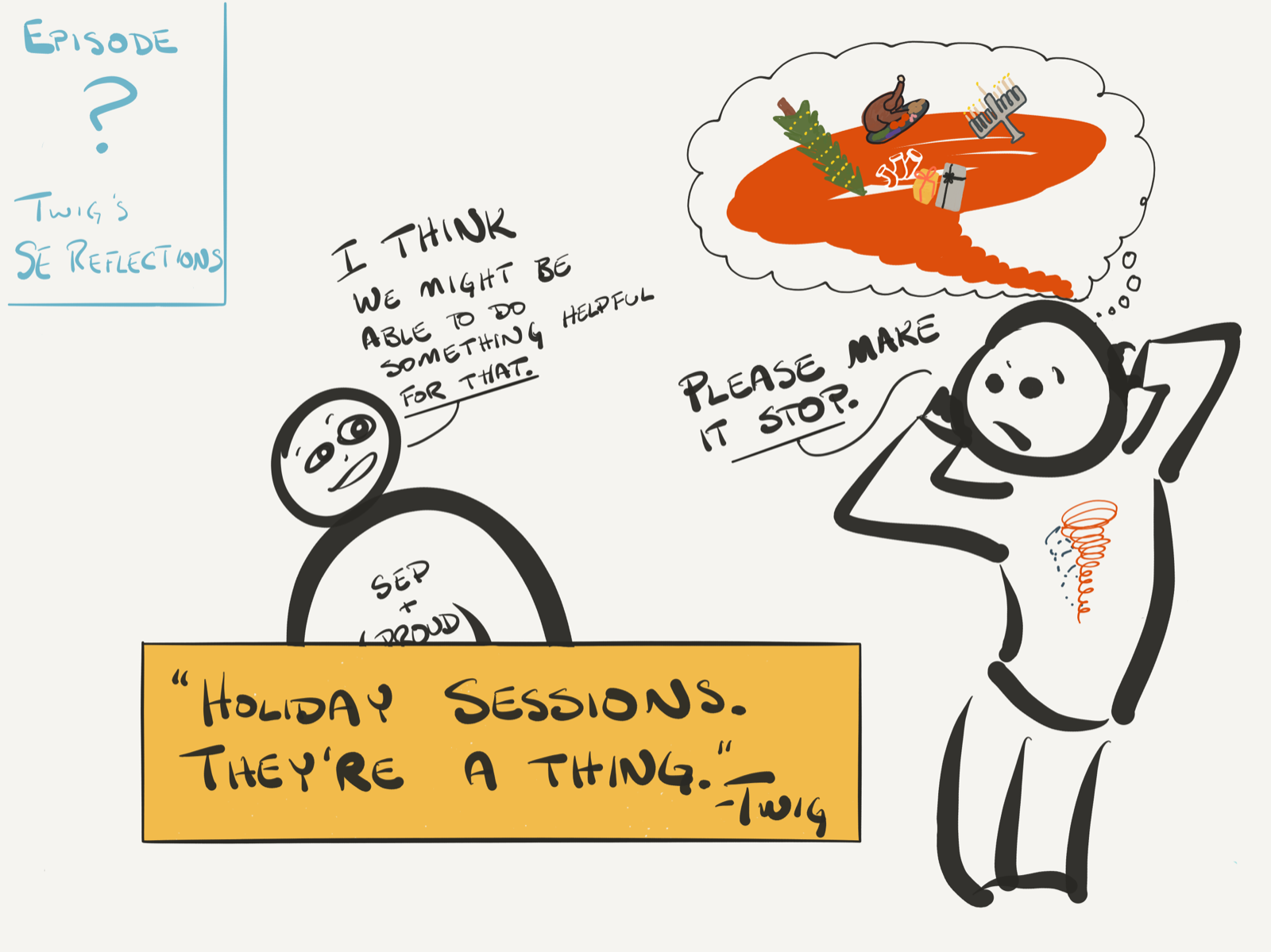 Play Episode 99 Here
Podcast: Play in new window | Download
Subscribe: RSS
The holiday season impacts different people in different ways, from the option of taking it all in to wanting to be narcatized through it with a request to be reawoken on the other side.
One of our opportunities with things like SE is helping people make more appropriate and successful levels of participation with the holidays, including helping them manage or even transform their associated stress response.
In the season ahead, it's a good idea to consider the various possibilities in the Holiday Session and what good you might be able to help your clients find in them – even if that is them discovering that they want to tell the holidays to take a hike.